Forum home
›
Your planning threads
Planning thread- Summer in the Cotswolds 2017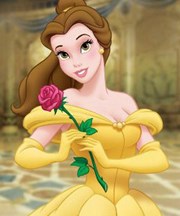 Sammykate
Posts: 3,298
Hi all
I love ready people's planning threads on here and thought it would be fun to write my own! I hope that there's something that people find useful or interesting
About us
I've been with my partner Gary for 7 years. My group of friends met his group of friends at University and since then there's been a lot of dating back and forth within the group! I actually dated one of his best friends for a year or so before me and Gary got together. Everyone jokes about our groups being a little 'inbred' but we are actually the only lasting couple out of all that dating and partner swapping!! I knew by our second date that this was the man I was going to marry and I was right
We moved in together after 2 years, and several moves and one cat later he finally proposed!
The ring
In our case the ring came before the proposal- but by accident, not design! I always imagined he would pick out the ring himself and didn't like the idea of choosing one together. However, we'd been talking about getting married for a while, and decided that I should find out what ring size I am. So we popped into a jewellers, I tried on a ring that was way too expensive but just happened to be in my size- and burst into tears. Luckily it was 60% off in an outlet store so he bought it for me on the spot!
The proposal
As I knew the proposal was coming, it wasn't exactly a massive surprise, but I was still a bit shocked when it happened! We were at Neuschwanstein castle in Germany and he asked me to take his picture. I walked away a few steps, turned back round, and when I did he was down on one knee! I panicked and got a bit grabby with the ring- I think because I knew how much it had cost I was worried about him dropping it or someone stealing it!
Neuschwanstein- it was kinda foggy!
The castle entrance where he proposed
Next: The Date and Venue hunting