Forum home
›
Swap and Sale
Barn Wedding clear out!
sam79
Posts: 155

Hi All,
I finally got around to starting the clear out post wedding and there's so many pretty things that some of you would find useful so thought I'd put them up for sale. Can either be collected from London or Norfolk, or the smaller items posted.
There will be a few more things later on but here's what we sorted out today!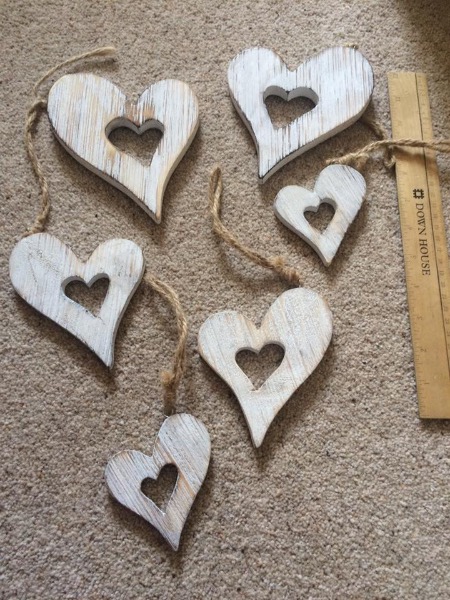 6 wooden hearts £10
Direction to wedding signs - £6 each for wooden signs or £10 for the lot
Hard wearing blush pink bunting, 6.5m with flags and 0.5m for tying - £10
Hessian Mr & Mrs chair backs (never used) two lots - £2 each
Hessian bunting 20m - £25
Gold ink pads x 2 - £3
Garden games, only the rounders was used and is in great condition still. They went down a treat with both adults and children playing! - £12 each or £30 for the lot