Forum home
›
Planning
Cost of a wedding fireworks display (bonfire night weekend) HELP!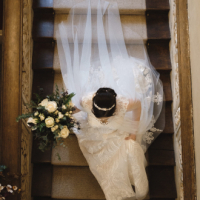 Nottinghamshirewife
Posts: 746

Hi,
I just wanted to get some advice on a fireworks package I am looking at buying. My wedding is on 3.11.18, which is obviously 2 days prior to bonfire night. We booked the date having looked at various firework packages online for around £700 for 7 mins. Since booking the venue, we have called some of these companies, who have all said that they can't offer the date, or that the price will be around £2000+ since it is the busiest time of year.
I have found one company is willing to charge me £1100 for a 6-7 mins display. This is seems like a huge price to pay when their website only says it should be £700 for a 7-8 min display. Because of this, I have been hesitant in booking and haven't yet put down my deposit. Although it is the cheapest quote I've got, do you think to is an unreasonable price to pay?
Is anyone else having fireworks around bonfire night? How much are you paying and how long is the display?
p.s. my venue only allows fireworks to be fired from a recognised company with valid insurance so I would be unable to buy and set off any diy display kits.