Forum home
›
Planning
Videographer - Would you recommend having one?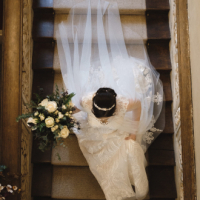 Nottinghamshirewife
Posts: 708

Hi All,
Initially my and my fiancé decided that we didn't want a videograpoher as they are very expensive and we felt like having a photographer there to capture the day is enough. My h2b feels much more strongly about this than I do though, and he really doesn't like the idea of so many cameras in our faces all day (although I do recognise many are discrete). Anyway, I was initially fine with this, but am now wondering if it's worth the cost (and added camera) because everywhere I look in regards to wedding planning seems to suggest it's important to have one. Before I decide if this is something I really want and discuss having one with my fiancé, I wanted to get some opinions first. Are they really essential? If you had one, would you recommend it? If you didn't, do you regret not hiring one?
So, one last question! I found a very reasonable package online consisting of:
<h4>Full consultation</h4>
<h4>Full service & guests</h4>
<h4>Reception venue</h4>
<h4>Entire speeches</h4>
<h4>Full edit with music & fonts</h4>
<h4>x2 copies on DVD</h4>
Is that the usual type of thing to be included?