Forum home
›
Receptions
Which chair design should we choose?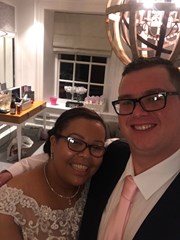 MrsHowgate
Posts: 1,154

So my dilemma is the venue only have enough chairs for 80 so we have to choose which design we want for the ceremony and reception combined because we can't have both looks unless we hire more chairs which I don't really want to do.
Originally we decided on option 2, but now I think there will be too much pink going on with the tables as well so kinda think option 1 would be the better option.
What do you think?
This is the design for our tables: