Forum home
›
Wedding fashion
Did you go with groom when buying the suit?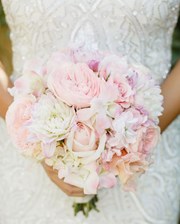 MrsBell2Be2018
Posts: 166
So in laws have offerd to buy grooms, best man and usher suit. Grooms has went with them and seen the one they want. They are going back at end of this month to get. Just off the peg from Debenhams so if not correct sizing in stock we can just order online.
I asked if I could come along when tbey get them and was told by FMIL that I can't come. So ovs I'm a little miffed about this. She said I shouldn't be allowed to see suits if groom can't see me in my dress ? Has this always been the tradtion? Or something else she has made up for our wedding ?
Also on the convo of suits... groom will wear a different colour of waistcoat to others ? I said I think he should (ovs he is the groom) but his mum said they will all look fine the same.
Thanks girls xx