Forum home
›
Wedding fashion
Bridal Jewelley Inspiration!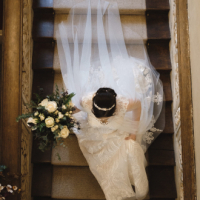 Nottinghamshirewife
Posts: 710

Me again!
I posted last week looking for opinions about a veil to go with my dress, but tbh the whole 'bridal look' has thrown me a bit. I have no idea where to start looking for jewellery or what kind of things brides usually wear. I'm on a tight budget so obviously that'll also limit my choices.
I would love to see what you plan to wear to hopefully give me some inspiration! Any photos of your hair combs, necklaces, earrings etc. would be great to see. If you have any reccomendations as to where to get budget friendly bridal jewellery from, those would also be greatly received!
Thanks in advance! 😊