Forum home
›
Hair & make-up
Tips for hair growth?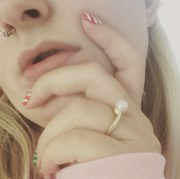 Awhelenqt
Posts: 782

I'm wanting very long hair for my wedding look and it's not short at all I just want it super long like covering my saggy mum boobs sorta length..
I bleach my hair which isn't something I'm williing to stop and it makes it more difficult. I get it trimmed every 6 weeks but it doesn't seem to be helping. Other than that I just shampoo and condition it once a week.
Any ideas?