Forum home
›
Wedding fashion
Childhood dream dress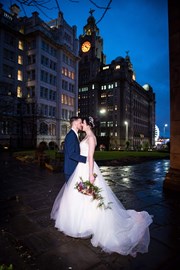 MrsJ2017
Posts: 3,017
ok so I'm not sure the title is right, but did anyone have a dress they really loved when they were younger?
I wasn't a big wedding obsessive, but I once saw a silver dress in a shop window as a teen and decided I would wear one of those when I got married.
I saw this dress and decided it was the one!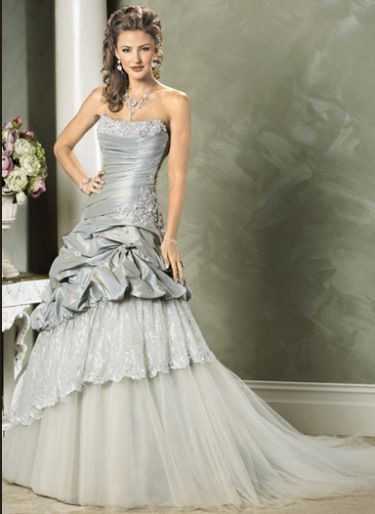 I actually still really like most of the dress, apart from the gathered bit near the hips.
I love the way the lace hangs over the tulle, and I love the shape of the neckline (this shape really suited me when trying on dresses). I think I could actually have happily worn this dress if there was a way to change the gathers.
On reflection though I doubt silver would have been quite my colour!
I ended up with a v neck tulle and lace ivory a line dress.
How about you? How does your ideal dress compare with your actual dress? Do you still like the dream dress? Would you wear it?
Try to find a picture of you can!