Forum home
›
Weight loss for your wedding
Celebrity Slim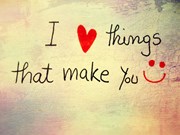 ♥ScottishB2B♥
Posts: 139
Hello,
I have been looking at diets for a reasonably quick result (yes, i know there is no real quick fix, but need to kickstart myself) that will fit in with my busy lifestyle.  Celebrity Slim seems to get mainly good reviews...have any of you tried it? Did it work for you? Or is there something else I should be looking at?
I would like to loose about 3st in total...I am currently 13st 6lb, a size 14.
I am bridesmaid in March next year so just want to look good at a size 10-12.
Look forward to hearing from yas...thanks