Forum home
›
Your wedding reports
Our small, happy and sunny day.
bellington
Posts: 1,662
I didn't know there was this forum. I love looking at the Newlyweds, and the Planning forum's. 
So, i thought i would put some photo's up, from our happy day, last August 23rd.
This is hubby, with our youngest grandson, Joshua. He is now 2 and a half.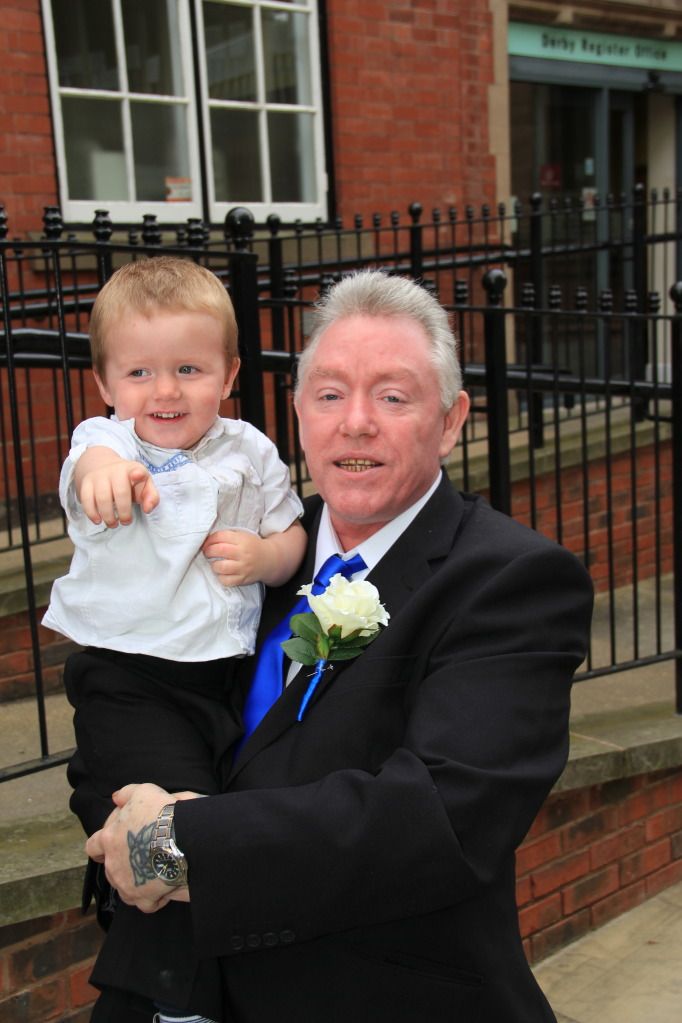 He was a good boy all through the day.
And a photo of my youngest daughter Beth, with her fiance' and my gorgeous Joshua again.
 This one is with my eldest two grandsons, Rhys on the left,and Ethan. My eldest daughter, Rebecca, is their mum.