Forum home
›
Receptions
Embarrassing the bride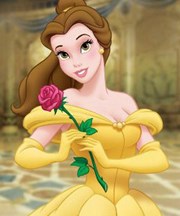 Sammykate
Posts: 4,014

So at the weekend I had my parents over, and had to have a firm word with my mum when she let slip that she was planning on setting up a table at the wedding full of old, embarrassing pictures of me as an awkward teenager. Not ones of h2b, or of us as a couple, just of me aged 14 wearing trouser skirts and my face covered in pimples. Yes, I get that they think it's cute and affectionate, but it's something for a 30th birthday party, not a wedding.
I've also had to clarify with h2b that his grooms speech should say nice things about me, when he started talking about how he was going to 'bust my chops' in it.
Is it only me that thinks deliberately embarrassing the bride on her wedding day is not funny?? I know I will have some cringey moments from the father of the bride speech and I expect that, but surely that should be it? Don't I get to be the elegant, beautiful bride on my wedding day? Shouldn't any pictures displayed be lovely romantic ones of our relationship? Shouldn't h2b's speech be about how much he loves me, not the time I ate a whole krispy creme dozen? Seriously people, you have the rest of my life to take the piss out of me, can't I get one day?!
I can trade bantz with the best of them, but I don't think I should be humiliated in front of a room full of people at my own wedding! Am I being too sensitive or do you agree with me? Is anyone else having this problem? Now I'm paranoid about what's going to be done and said on the day, argh!!