Forum home
›
Getting started
No date. What to plan?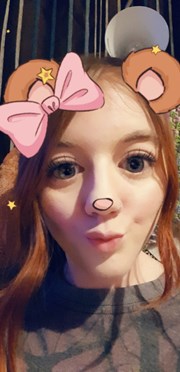 UnconventionalBrideonbudget
Posts: 34
We don't have a date and we are bith in agreement that we will save £5,600 or more so we can pay for our entire wedding at once as the hubs-to-be is paranoid that we won't have enough to make the monthly payments. 
We did have 2 dates but I asked if we could wait a little... I was in a dark place (I was going through depression, had bad thoughts about myself and also was told my granddad - who is the 2nd person I'm closest woth in my family is going to die soon)
I'm slowly planning by ordering bits to make my own confetti, I brought photo props for my hen do and glowsticks which I don't know what they be used for yet (either favors / for dance floor/venue/hen night) and I've spotted a wedding dress for cheap 
I'm also starting on the music list. 
But I enjoy wedding planning and just wondered what I could plan without buying anything big
 He's not too much involved with wedding planning yet as he has tons of stuff going on right now , wants to buy a car after he passes (in the next month or so) and isnt othered as I've said to push back and to wait until we saved enough. 
I just don't want it to be stressful when it does come to officially planning it