Forum home
›
Emotional support
I need a double gin!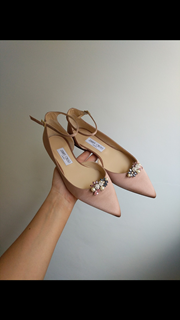 Becky111
Posts: 222

Make that a bottle!
Our caterer called saying she couldn't trace the £1100 deposit payment we sent last November and for us to send a screenshot of the transaction. No big deal I thought.
The payment was originally blocked by my bank as suspected fraud. I went into the branch the next day and the advisor sent the payment through again once I'd confirmed it was genuine. A couple of days later I got a letter thanking me for my deposit.
Looking at the transactions I thought I'd check all the detail. Somehow (I have no clue how as me and OH triple checked all the big payments) it's been sent to the wrong account. Same bank and branch area but different sort code. So we've lost £1100. 
Cue frantic phone calls to the bank to put in a request to trace it and pray we get it back. (I'm not going to hold my breath) 
I will call the caterer tomorrow but we'll need to pay the deposit again and hope we get it back. I'm a bit pissed it's taken them 11 months to figure this out! 
Because of all the stress and salty ugly crying I can feel a cold sore coming on. This will mean if I can't get it to heal before Saturday I'll need to cancel my second lip injection appointment in as many months. I can't decide if this is yet another kick in the teeth or a bit of a blessing in disguise the £200 will come in handy to pay our second deposit. 
I swear to all that is holy this food better be divine.