Forum home
›
Hair & make-up
Sunbeds questions...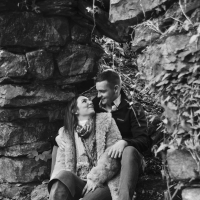 Hannaaakate
Posts: 10

Right ladies,
I've used sunbeds before a few years ago, for the life of me I can't recall how long I started at, how long for my tan to develop and what lotions I used.  
Both of my dresses for the big day are backless, so I'd like a nice even tan to give me a healthy glow and hide my farmers tan (owning horses sounds fun until you get the inevitable farmers tan and awfully pale legs) 
My wedding is 18 months away so I'm in no rush at all, I just want to know plenty of time in advance the following;
For a June wedding when would I begin tanning? Desired effect would be a relatively dark tan not just a base and a slight glow.
How many minutes to start at? The beds are lie down as it's too far to travel to use stand up ones from my home.  I don't burn all that easily I have dark hair and a slightly olive skin tone.
How many times a week would you suggest? 
What lotions do people fine speed a tan up but have absolutely no false tan in them? Detest false tan as it never matches my rather odd skin tone so would have to use a completely clear lotion to speed up the process.  
TIA
Ps. I'm aware of the damage they can do to skin, but I find having a tan helps my confidence and anxiety also the UV rays help my depression which to me really does mean the world.  Also a tan hides my self harm scars.  So the pros far outweigh the cons for me. 
Xx