Forum home
›
Your wedding reports
Bright & Whimsical Northumberland wedding August 19 report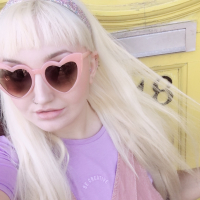 Awhelenqt
Posts: 856

Whadupppppp!

Man to think I've been on this forum nearly 2 years and now I've been married for 3 weeks!

I don't know where to start - there were things that weren't to plan that I'm still pissed off about but in general it was a lovely day!

So we drove up on the Wednesday (2 days before the wedding) to our rental house (we live in Leeds and my mum lives in mk so long drive for her!) and the house itself was bloody gorgeous! In the country side with gorgeous gardens, it was huge inside, a beautiful farm house. Christ the kitchen 😍

So yeah we managed to pack everything in my mum's car and our rental car just about, so unpacked most of it that we needed at the house and left the decorations in the car. We didn't do a lot on Wednesday to be honest, just took in the huge tesco delivery and had a nice early night. Matty stayed over in the house with us, we had a nice bath together in the GINORMOUS bath in my en suite.

So then Thursday, we drove over to the venue and dropped off all the decorations and wow there was a lot! I met with the manager and went through my INCREDIBLY detailed binder with diagrams, lists, mock ups, all sorts.
Matty then went off to his hotel while my mum, my son and I went back to the house.

So then I got on with the cakes, cutting and filling them. Mattys parents came over in the afternoon to say hello and then they took the cakes to the venue since they were staying at the on site B&B.

My bridesmaids all began arriving around this point - my sister and one of  her partners and my best friend who lives down south as well and hitched a ride. Then she went to pick up one of my other bridesmaids from the train station. Then people started arriving for the evening food get together (my grandma and her partner, a couple family friends, matty and his best man). The point of it was supposed to be so both families could meet properly before the wedding but no one from his side came except him and his bm so that sucked. Then eventually my always late maid of honour and her partner arrived!

We had got far too much food but it was really nice and I had a couple glasses of bubbles 😊

I excused myself around 9 ish and had a bath with 2 of my bridesmaids and relaxed, was in bed by half past and slept like a log!

TBC...