Forum home
›
Emotional support
I'm totally gutted!!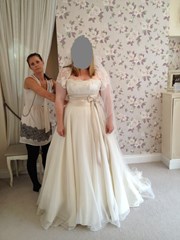 mrs213
Posts: 148
We had a meeting with our landlord today and he has informed us that he plans to sell the property we live in early next year, however our wedding is in May and we can't afford to do both, obviously a new home is far more important so the wedding has had to be postponed by a year as the venue which we love is fully booked next year, they are happy to do this, but we were so close that everything has been booked and on Monday (as H2B is off to afgan on sat) I have to call everyone and hope they can just change the date or hold things for us, it means we will have more funds for lots of things both to do with the wedding and other non wedding related things that we need, we will also be able to have a honeymoon.



I'm so upset and people seem to be upset for us but im so angry it has had to happen now!!



Has anyone else had this happen to them?