Forum home
›
Emotional support
Difficult Maid of Honour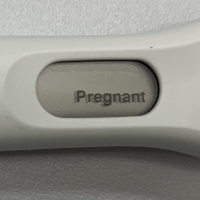 Raksha92
Posts: 215

Hi all,
I am having some difficulties with my Maid of Honour and I am not sure what to do.
She has been my best friend since we were 5, and although she was at uni for the past 4 years and we didn't speak much, she has recently moved back home and we reconnected.
As soon as I found out I was getting married I asked her to be my maid of honour and all was great. However, I started talking about dresses with her and showed her some pictures of dresses I like but she immediately started saying that she didn't like them and giving me a list of attributes that the dress had to have i.e. thick straps.
Whilst not over the moon that she was dictating we she was going to wear, I understood that she needed to feel comfortable in what she was wearing so I suggested that she have a look at some dresses she liked.
The past couple of weeks she has stopped talking to me completely (we used to talk everyday). I have tried contacting and she has either said that she is going through some stuff and it was nothing to do with me or blank me completely.
She hasn't shown me any pictures of dresses and I have asked her to come with me to a wedding fayre this Sunday but she hasn't responded.
I don't know what to do. I have plenty of time until the wedding but she is starting to annoy me a bit.
Any advice?