Forum home
›
Emotional support
Problematic dad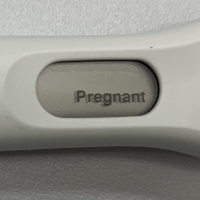 Raksha92
Posts: 215

Hello All,
My dad and I have had a rocky relationship since he married his new wife and we only began talking again recently when he told me that they are expecting a baby and I told him about my engagement.
He told me that he will try and help me out but he would have to check with his wife first. I told him not to worry if he can't because everyone will be paying their way (we are getting in Cyprus).
I have heard nothing since but my H2B and I are trying to do our budgets and don't know if my dad will be helping us or not.
I am now umming and erring whether or not ask him if is helping us or not. I don't want to piss him off and potentially lose out on help but at the same time it will make it so much easier for us to budget if we know if/how much he can help us.
Thanks.
P.S. Money isn't tight for my dad and shouldn't be a problem