Forum home
›
Emotional support
2 weddings in one year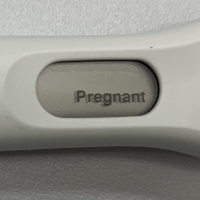 Raksha92
Posts: 215

Hello All,
So me and my h2b are getting married in Cyprus in September 2017.
One of the ushers was round our house for a few drinks last night and told us that he is planning to propose to his gf soon (they have been together 5 years and we have been expecting this for a while).
The problem is that he just said to us that he should have no problems coming to our wedding, the only problem would be cost and they are thinking of getting married in the same year as us!
The thing is that his gf is originally from Ireland and wants to get married in Ireland (where her family is) and a lot of our friends are their friends so if they go ahead with this idea our friends will have to pay for two weddings away (we live in Guernsey).
I don't honestly believe that our friends will be willing to fork out for two weddings away in 1 year as it is quite expensive and one friend is getting married in Italy next year. And if it comes to I think they chose to go to the other one as it is close (therefore cheaper) and they are closer friends.
I am starting to feel a bit like a bridezilla on this as we have obviously have ours planned and booked and invites will be going out within the month. I just don't know what to do if they go ahead with this plan