Forum home
›
Emotional support
I wish we'd just eloped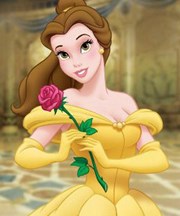 Sammykate
Posts: 4,014

Well, the title of this topic is only 50% true really. I'm having a bit of a hard time being in love with my wedding lately. It seems like it's all about other people- so-and-so has a nut allergy, miss X wants to bring her new boyfriend, Mr and Mrs X are being awkward about acommodation, H2B's relatives being a ruddy pain about travel plans and want him to ferry them around- it just seems everyone only cares about themselves and not about the fact it's supposed to be our day. My mum and sister don't really care about my wedding as they are too involved in my sister's baby. I've had a couple of friends say they are really excited which was lovely, but the majority only seem to want to be awkward or haven't even bothered to RSVP. It feels like I don't even know half of the people who will be there- H2B has invited lots of his friends- and I know that he knows them and wants them there, but they don't mean anything to me.
Yesterday, if you had given me the option to cancel and get all our money back and bugger off to get married alone on a beach together then I would have bitten your hand off. No guests, just us- no stress. But we have paid out around 5k in venue and supplier deposits and for my dress, so that isn't an option.
I don't really know why I'm feeling like this. I'm one of those girls who has forever dreamed of her wedding day, mooned over bridal store windows and kept scrapbooks and pintrest boards of themes and favours for years. I've been waiting for years for it to be 'my turn' and I've always wanted the big white wedding. So why suddenly do I not care about any of it?
I'm hoping this is a passing phase due to annoying guests and I'm sure on the day it will all feel worth it. Even if I could cancel right now and get all my money back I'm still not 100% sure I would. But right now I'm just not in love with my wedding. Has anyone else felt this way?