Forum home
›
Emotional support
Losing friends over not being picked as Bridesmaids- Help! :(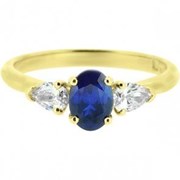 Anxiousbride2
Posts: 390

Hi ladies,
I haven't used this site before, but I am really struggling with my emotions at the moment and need some impartial advice.
I just got engaged in December and we have booked our wedding for Nov 2018 so its all been a bit of a whirlwind.
Even before I got engaged I was massively worried about who to pick as my bridesmaids, as I have a lot of friends and knew that a lot of them were expecting to be asked.
I have now asked 4 of my closest friends to be my bridesmaids, as they are a little group that all know each other. However I have had to tell another friend, who I have known since school and am very close to, that I will not be asking her. She is now not speaking to me and I am so upset. The last thing I wanted to do was upset anyone. I still have 3 other girls that I need to let down – all of whom I was bridesmaid for at their wedding over the last few years. I am seriously worried that I am going to fall out with a lot of my good friends over something so trivial.
I cannot afford to have more than 4 bridesmaids and don't want to have more than that as we only have a small wedding planned (60 guests) and think more than 4 will look OTT and silly plus be a logistical nightmare of trying to organise all their dresses, accommodation etc.
The problem is that a lot of my friends don't know each other and I think they all think that they are my best friend. I now feel like I've been leading people on and shouldn't have been their bridesmaid if I didn't intend to reciprocate.
How on earth am I going to break the news to the others? I chickened out with my friend and sent her a text about it which prob wasn't the best approach but I was honestly so scared of having to tell her in person and see her hurt. She is also trying to get pregnant currently so I was kind of assuming she may well be heavily pregnant by the wedding in any case.
I suffer from anxiety and am a chronic people-pleaser, I find it ridiculously difficult to say no to anyone for fear of rejection/causing upset.
Has anyone got any advice for me?
Is there anyone else who has had a similar problem? Would be so good to have someone to talk to about it that understands!
My fiancé is supportive but he doesn't understand, I think he thinks it's all a bit silly and school playgroundy. .. and obviously I cant talk to my girlfriends as theyre the cause of the probs! Feeling so alone