Forum home
›
Emotional support
Family issues -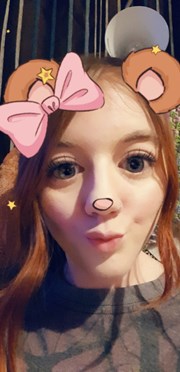 UnconventionalBrideonbudget
Posts: 34
Basically I don't want my cousin,her 2 kids or her partner at our wedding. Ever since we were little children she's got me in trouble a few times and have almost tore my family apart (something major happended and my mum said to my dad "are you going to choose your own daughter or your niece" he chose to stick with her) . 
We got on together for a year or so before my uncle (not her dad, my other uncle) pulled a damn right stupid prank on me. He thought it would be clever to hide a huge bladed sharp steak knife in my work bag and placed it in the front pocket . I opened the pocket in front of a cashier as I was paying for my work lunch and luckily she didn't see it but I almost cut myself plus I work with Children so I've had to carry this knife to work . 
A family member also worked in the same place as me and when I confided in her and showed her the knife she was in shock that someone had the mentality to do that and told me I could be in serious trouble if my managers knew about it. She agreed that I was right to get mad or upset. 
I was obviously angry as I could have been noticed and accused of carrying a weapon. I wasn't told it was in my bag. Apparently they forgot to tell me.... They had all evening and all morning . 
There was massive fight between me and my whole family as my family ignored my feelings and couldn't understand why i was mad. I was told by all my family I was being silly and selfish but when I spoke to friends about what happended they said I had every right to be mad. 
So my Cousin who's living in France and have been at the time  had a go at me saying i was calling my own family out and got into a massive argument with her .  Then her partner threatened my partner saying he'd break my partners legs. My cousin wrote some really nasty stuff about me and my partner and so me partner retaliated - he said some things that were so out of order to her and I was upset and mad at him for saying what he did .
So I do not want her at the wedding. I don't want there to be any conflict between me and her or my fiance and her partner and I also don't want her to cause any trouble. 
My fiance has asked that I do not invite her because he doesn't want me to get stressed and anxious that anything will happen and spoil my day as well as his. 
Now the thing is , my nan said she will not come if I don't invite my cousin. Which is fine but then I'm faced to deal with if my nan isn't going , my uncle (the one who planted the knife in my bag) and his family won't come . My fiance won't go to any family occasion if he's there but has allowed him to go to the wedding as he knows his daughters (my younger cousins) mean a lot to me and shouldn't be left out because of what happened between their dad and us. 
I'm so scared that things will kick off once I say that my cousin will not be going. 
To make matters worse her mum is moving over to France to live with her and I get on with her a little but I know as well she wouldn't come if my cousin doesn't go. 
It doesn't matter to me , just I know there would be arguments left right and centre about our choices and that it'll be so much stress for us and I'd end up feeling guilty about this whole thing when i shouldn't.
Am I in the right? Am I being silly or selfish?