Forum home
›
Emotional support
My man and grandad are refusing to come to my wedding... 😩😔😢😡🤬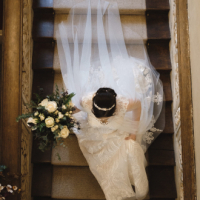 Nottinghamshirewife
Posts: 751

Feeling a mixture of emotions and just wanted to get some things off of my chest. 
To cut a very long story short(ish) my grandad and Dad had a falling out over something rather stupid. This was whilst they were away together and in the end my nan and granddad decided to catch the train home. The following day they told my mum that they were no longer coming to my wedding. This obviously hurt a lot as I have nothing to do with the falling out and it felt like I was caught in the crossfire and being punished in order for them to make a point. 
I decided to go and see them and ask for them to reconsider. I explained that I wasn't going to take sides but would do everything I could to ensure that they felt comfortable on the day - they wouldn't be sat near each other etc. etc. They basically said no they wouldn't come. It ended in a argument as I'd practically begged them to change their mind and they wouldn't even think about it and the argument ended with them completely ignoring me and not even looking at me. 
I know now that there's nothing that can be done but I just feel so hurt. Not sure what the point of this is other than to get it off my chest. I'm hoping someone might have some words of wisdom or comfort.