Forum home
›
Emotional support
Didn't enjoy my Hen Do :-(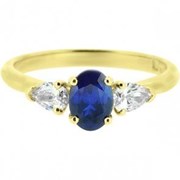 Anxiousbride2
Posts: 615

Hi Ladies,
I am getting married in 3 weeks time and had my Hen do this past weekend.
I am really sad because I didn't really have a good time. Usually I am someone that tries to put on a brave face and be grateful for stuff that people have organised me, as I know my Bridesmaids put in a lot of effort. However, part of it was just so awful I couldn't even pretend to enjoy it!
I am a very shy person with a lot of anxiety. I am blessed with so many amazing friends, but none of them are really like me and I don't think they really understand the anxious part of me (which I try to keep hidden). So Saturday morning they had arranged for me a pole dancing class. For someone with anxiety this was honestly my idea of my worst nightmare! Because I was the Hen I was made the centre of attention, positioned at the front and kept being filmed etc. I couldn't do any of the tricks (it was SO difficult!) and the class was taught by a man wearing tight underwear which made me feel uncomfortable (sorry I know I sound like a prude!)... I literally spent it blinking back tears because I felt so shy and uncomfortable. I am so embarrassed that my Bridesmaids saw how upset I was, because I really hate looking ungrateful and I know that it was arranged in good faith. I just couldn't even pretend to enjoy it.
The rest of the day was nice - we went to an amazing spa and had a lovely relaxing time there including a yummy afternoon tea. It was super chilled out and nice, but because the day had started with such anxiety I couldn't fully relax and kept finding myself on the brink of tears, and then felt awful that I wasn't enjoying myself, and then that made me more upset. It was really horrible.
We then went out for a nice dinner but because I'd got myself so worked up I ended up with a migraine coming on and had to take a rizatriptan tablet which meant I then couldn't have alcohol so we had to cancel plans to go for cocktails and basically cut the evening short. The girls had gone to a lot off effort to make things nice, they'd decorated the table really nicely, brought me a bag full of goodies plus flowers, fizz, choccies etc., they'd made cupcakes and got a game to play when we got back to my friend's house. We had to sleep on my friend's floor and I barely got any sleep. I think I just got overly tired as last week was super busy at work with lots of early starts which always makes my anxiety worse.
Several of the girls had travelled a long way to come and I know they spent a lot of money and effort and I feel so embarrassed that I didn't enjoy things as much as I should have. I don't know what was wrong, I just find it so hard to recover once I've got myself worked up.
I am now super worried about the wedding day, in case I cannot cope with the pressure of all the guests/being centre of attention - we have 80 people coming but half of them are my Fiance's extended family who I barely know and feel shy with :-( I am so scared of the same thing happening and me being unable to cope and getting a migraine. I won't be well rested beforehand as some of my Fiance's family from abroad are arriving to stay at ours for the 3 days before the wedding and need entertaining (its all agreed, I have said it is not the best idea, but I know it means a lot to my Fiance to have them stay with us as we wont see them much otherwise and he is close to them and never gets to see them).
Can anyone else relate to this or has any advice?!
Thanks ladies xx