Forum home
›
Emotional support
Do you have to return the favour if someone had you as their bridesmaid?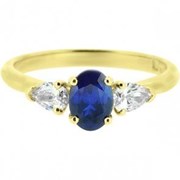 Anxiousbride2
Posts: 615

Hi Ladies,
I have been a Bridesmaid 4 times. I am now having 4 Bridesmaids myself, however only 1 of them (my maid of honour/best friend) is someone I was myself Bridesmaid for.
2 of the girls that haven't been asked back have been fine about this, but 1 of them has been so horrible about it. I am a very sensitive person who put a lot of thought in to my bridesmaid choices and never wanted to upset anybody let alone lose friends over it! I have a lot of close friends and couldn't have 8 bridesmaids so knew that I was going to upset someone, but I have tried my hardest to include everyone by giving them roles like witnessing, reading etc.
At my hen do this weekend this girl basically sat with a grumpy face on throughout not speaking to anybody and really making me feel upset. When I messaged her after to ask what was wrong, she has replied saying she is still very hurt that I haven't had her as my bridesmaid. It is 17 days until my wedding, I am quite stressed and quite a sensitive person as it is, and I feel she is being so selfish and horrible to say this to me now!
I should add that I am Godmother to her little boy and I am having him as my page boy and have bought him a little outfit and asked him to play a role in the ceremony.
Am I being unreasonable?? Is there some unspoken rule I was unaware of that says you have to return the favour if someone has you as their bridesmaid? When I was agonising over who to choose everyone said to me 'its your day, have who YOU want' but it seems that even on my wedding I can't for once have what I want
argh! Anyone else going through this?! x