Forum home
›
General chat
Is this a no no?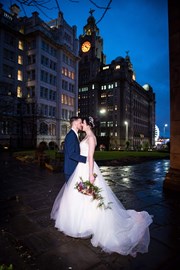 MrsJ2017
Posts: 3,017
Our family has started fundraising 80k for an operation for my 3 year old cousin who has cerebral palsy.
Im hoping that the money will have been raised by christmas, but if not Id like to donate a good chunk of whatever cash gifts we might get to the fund.
As a guest, if you gave money would you be ok with that? Or would you rather it be kept for the couple. I know its a bit of a dodgy area.