Forum home
›
Getting started
Such a mess when you start to plan a wedding---chapter two
Sophia17
Posts: 6
Hi, This is Sophia. This is my second thread on you and your wedding. I am became more and more nervous because i hope to make my wedding to be perfect.
I talked about my wedding dress several days ago. The customer service from dressybee where i ordered my dress inform me that the second dress has almost been finished. It can be sent out in 10 days. I hope the dress will fit me this time. Cause i really like the material and the mermaid style. To be honest, the mermaid style fits me the best.
This is a picture of the dress on me. I cannot pull it on. It is a little small. Is it beautiful? I can not stop imaging how will i look in this dress. Getting more excited.
This is not the point why i write this thread. I am wanting to pick a jewel to match this dress. So, give me some inspiration, guys. Here are some jewels I ordered from dressybee. These are two sets of necklace and earings.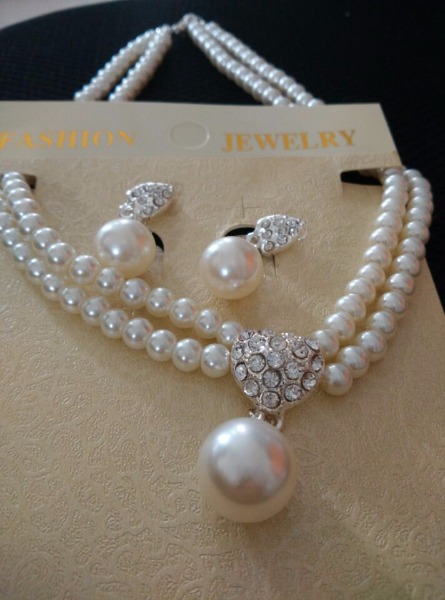 They are the one i love the most. But I am not sure which one will match my skin color and my dress. Here are some headpiece i ordered. They were made in different material, They are very cheap. So I ordered several ones for chosing.
Anyone can tell me tell me which one is better? A new brides needs your advice! Thank you in advance!