Forum home
›
Getting started
Tips On How To Reign Myself In?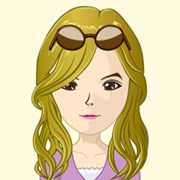 BumpkinCharlotte
Posts: 164
Hi all,
I love reading and commenting on Y&YW and I really need some advice now. I've finally found The One and we know we're going to get married in the next year or so.
Problem is, I'm getting so excited at the thought of it, I'm starting to worry I might turn into a nagging 'when-are-you-going-to-propose' girlfriend!
A couple of mutual friends have made jokes about proposing and telling him to hurry up (all said in good fun, he laughed along) so I know it's coming but how can I reign myself in?
I feel like a kid waiting for Christmas!