Forum home
›
Getting started
Recommend your best suppliers!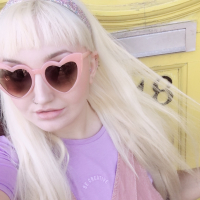 Awhelenqt
Posts: 856

if this isn't allowed of course I won't mind it being deleted but since I have no affiliation with any of these I thought it might be a good idea particularly for future brides to see where other people have gone and their experiences! Absolutely no fake recommendations or businesses advertising themselves please. We've not had our wedding yet but we've had lots of good experiences so far!
We're getting married in Northumberland at high house Farm brewery who are also our caterers.
Our photographer is so lovely, her name is Claire and her company name is unscripted photography. She's really quick with replies and so helpful with any questions I've pestered her with. Her style of photography is documentary style with vintage aesthetic. We met her in person at a fayre and she was willing to put her "dirty" burger down to speak to us which was when I knew she was a real professional lmao I would've stuffed it down my gullet.
Also an etsy supplier, magaela accessories, made my floral crown and belt and she's the reason I wanted to make this thread. She was so fast with replies and fantastic to work with. She knew just what I wanted and asked less of questions and worked to a budget and made it in 2 weeks. She sent me pictures to check if was ok and I asked her to add bits and she did straight away without charging extra or anything.