Forum home
›
Hair & make-up
Wedding skincare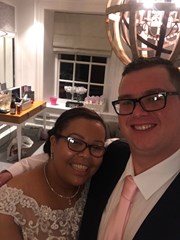 MrsHowgate
Posts: 1,421

When is the best time to start the wedding skincare regime?
My MOH works for Elemis and has brought me a set to use before the wedding.
I was thinking starting 3 months before?
Also, what other things are you all doing apart from waxing and tan as I've already got those booked in.
Wanted to get all your advice/opinions rather than ask my MOH.