Forum home
›
Archived
›
I got married in April 2013
What have you got left to do?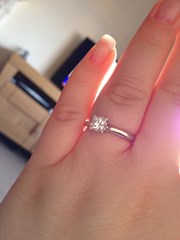 MrsStephens2b
Posts: 428
Just being nosey and wondered what you ladies have done and what you've got left to do?
Done - venue, registrar, photographer, videographer, my dress, wedding rings (not picked up yet though), honeymoon, band booked, hair dresser (booked but no idea on style)
Still to do - LOTS! Bridesmaid outfits, my shoes/accessories, suits, florist (getting there though), all stationary, cake, food choices at venue, makeup artist, sort readings/music for ceremony, presents for bridal party ummmmm that's about all I can think of but I'm sure there's more!
Just over 8 months to go! It seems to be coming round so quickly now x