Forum home
›
Archived
›
I got married in April 2013
Hen Parties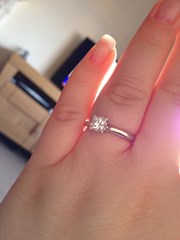 MrsStephens2b
Posts: 428
Hi All
Is everyone having a hen party? What are you all up to? My MOH text me earlier to say it's 30 sleeps until mine!!
I'm going for a long weekend in Brighton, 16 of us in total, including Mums and 2 aunties. We've rented a big house right in the middle

I know we're doing a cocktail masterclass on the Saturday but have been kept in the dark about the rest of the plans .
I'm so excited! It will be a welcome break from the stress of planning a wedding! xx