Forum home
›
Archived
›
I got married in April 2014
Civil ceremony vows help- what next?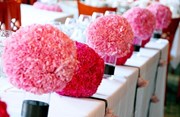 Mrs A to Be x
Posts: 224
We have booked and paid the registrar fees over the phone and are due to give notice at the local registry office later this month. We are getting married in a different area but still in the same countY in April 2014.
The only thing we have is a booking confirmation in the post no other info. So ... Will we get to look at the vows when we give notice even though the registrars are from a different part of the county? (Worcestershire) 
bit worried! Don't want to just turn up on the day! We are getting married at a licencesed venue not a registry office! 
Help xxx