Forum home
›
Archived
›
I'm getting married in January 2015
20th June 2015!!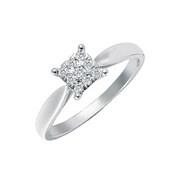 MrsGB2015
Posts: 3,899

Hi All!!
Seeing as I keep hovering around the forums and jumping in everyones threads I thought it was about time I posted my own!!
So firstly how we met was one of those set up by a mutual friend.  We had both come out of relationships and feeling bit down so the lady I worked with said look chat to this guy and see what happens just have some fun.  So thats where it started lets meet for a laugh and see what happens.
I have to say and h2b knows this when I first met him I really wasnt too keen he wasnt my usual type and I just thought omg what am i doing!  Butttt after numerous texts back and forth and a few times of meeting up I started to change my mind he was a sweet guy and actually much nicer than any of my exes!
So anyway this went on for a while and we got closer then things hit a bumpy patch and he was getting stick from his so called mates and they got into his head and he turned around and said he didnt want this and it was over and he turned his phone off and i was left not knowing what was going on and in tears as although it hadnt been a long time togetherI was still tender from the last break up and thought omg is there something wrong with me!
This was all going on whilst being at work so unprofessional and so the lady that introduced us in the first place told me to go home as it was the afternoon and not long left anyway so I skulked off home and cried to my mum!  Then low and behold who suddenly gets in touch... him!  I was like WHAT! and he said im so sorry can I come meet you and take you for dinner.... I was very hesitant as I was hurting but I agreed and off we went and we got out the car and he gave me a hug and said he was sorry he shouldnt let them get to him and its down to him what he does so will I give him another chance and lets take it slow.
So we started again and picked up the pieces and generally had a nice time for a while then once again tradegy struck a so called friend of mine sent him "pictures" lets leave it at that for a forum and I was again left heartbroken and upset we was staying at mine the night i found out and he was asleep so yes bad on me for spying but glad i did!
So I woke him up screaming at him and he was once again sorry sorry and deleted them and said he dont know why he done it and all this jazz and her story was so pathetic i cant even bring myself to type it out!  Anyway I didnt know what to do i was torn do i walk away or put it down as a stupid mistake and move on.... needless to say I moved on and got over it but it wasnt easy and my trust was very wobbly.
So we carried on with my trust on edge and then out the blue he decided to discuss living together so at first I moved in with him and his mum and it was a bit awkward but I get on well with his mum so was fine.  Then we had some help and now live in our lovely 3 bed house with our two babies (kittens i must add haha)  So after a year or so of living together H2B started being a right wind up and showing me rings in jewellers and generally hanging the prospect of being engaged over my head it was so cruel and in the end I had to ignore him and blank it all out as it started to upset me!
We was planning on going away for my birthday back in Feb and as it got closer my suspiciousions grew and grew then 2 days before a card came through address to us both which made me thing hang on and he was very funny about it but i left it there not wanting to ruin anything.  So off we went to go away so that morning I had woken up with an ear ache and it was refusing to budge and causing so much pain!  We had arrived to hotel and was chilling out an H2B said come on lets get ready to go for dinner and i was being a right brat and refusing as i felt rough and tryin
Married since June 2015
TTC since August 2015
Miracle Baby due April 2020

"The greater your storm, the brighter your rainbow"