Forum home
›
Newlyweds
Our Vintage Dream...28.08.11 Lots of DIY & Pro Photos
Amberlinnie
Posts: 508
WARNING - LOTS OF PHOTOS
Hey ladies,
I did a mini report after our wedding in August and I now have the pro photos back. Enjoy...!
We met at the Gym, about 5 years ago. Nick runs a personal studio in Bromley and I was looking for one 2 one training. I not a fan of the gym so I really needed someone to give me the push. My best friend was getting married and I really wanted to shape up and look nice in my bridesmaid dress. I am on the end left.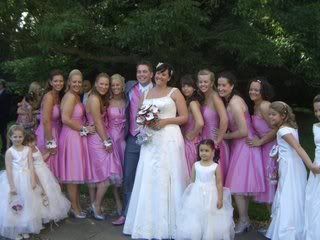 We both were seeing other people and eventually we broke up with our partners - nothing had happened between us. We were really good friends and would see each other weekly. This went on for about a year. I knew I really liked him as I would go to the pub to 'watch' football so I could see him (I don't like football very much!)
Cut a long story short we got together.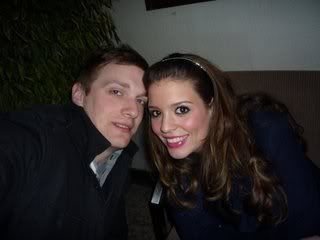 We moved in together pretty quick, we knew each other really well so it felt natural.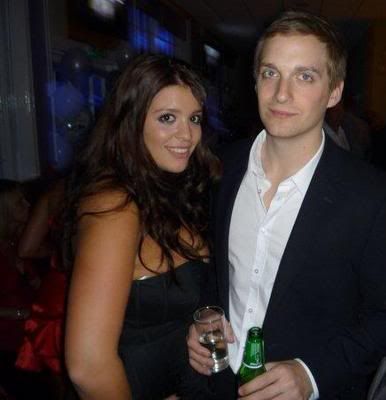 Fast-forward a couple of years and Mr Worsey asked me to marry him. I had just come back from holiday and remember thinking he is acting really odd. He got home from shopping and was going on about a CD he had just brought at HMV. I will be honest here, he is a bit addicted to HMV so I wasn't really paying that much attention. He popped the CD on and it was 'Baby, I love you' by The Ramones. Months before bored at work he had sent me the lyrics and joked he was so bored at work he just wrote this song for me.... I obviously said yes

That is not how he had planned to propose. I went and spoiled it ha! He planned a day out in Canterbury, I had wanted to go as its where Nick went to Uni. He had made the mistake of telling me that you can't park in the city centre. It was raining and I had just had my hair done so I didn't want to go... oops! I am pleased tho as although I am not quiet or shy I have always hated the idea of being proposed to in public.
We were engaged in the May but didn't have our engagement party till the July.
We then started the wedding planning.... We I did from the second that ring was on my finger.
We looked at lots of venues, we were being fussy. I wanted somewhere close to home as my Nan does not travel well and I didn't want people to have to pay out £100+ for a hotel room. We had to have sole use. Not near a main road. It had to have pretty gardens/green area. We looked around a a few places and nothing really ticked all of our boxes or cost a LOT of money.
Then tucked away 5mins from my parents house 15mins from our house is Sundridge Park Manor. It was perfect!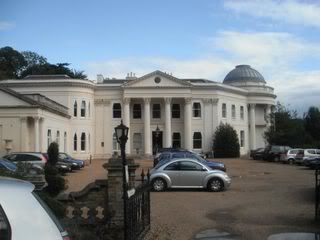 Once we had the venue and date I started on everything else.....