Forum home
›
Newlyweds
3.06.12 Our perfect (and soggy!) day xxx
NowMrsB2012
Posts: 4,835
The beginning...

I had been on an internet dating site for a few months and had a couple of awful dates. I had decided that I was probably going to give up on it, then James popped up with a message and he looked quite cute, even if he was based 100 miles away! We spoke on the phone and emailed for a few weeks before he asked if I wanted to meet up. At this point I was living in London so we decided to meet at Marylebone station (how romantic!) and go from there.

James pic from his profile:



James and I decided to meet on Sunday 15th May 2005. I was meant to be working but had called in sick and had then called my dad to say not to pop in and say hello (like he did most weekends) as I would be stock taking all day! I told one of my friends where I was going though (just to be safe).

I got to the station about 15 minutes early and one of my contact lenses was playing up so I decided to go to Boots and get some solution for it. By the time I got back to the station I was 10 minutes late and was wondering if he would still be there. I looked around and then I spotted him... stood against the doorway of Uppercrust. He looked like he thought he had been stood up, then he saw me and he smiled.

Our first date was a little bit strange. We decided to go to the Science Museum!! No idea why! It was quite a laugh though. At one point he went to put his arm around me and I moved away from him, I really don't know why I did that and he still mentions it now! We then decided to go and rent a DVD and get a takeaway pizza at my flat. We went into the DVD shop and guess who was there? My parents!!!! I had already called my dad and lied that I was working and now I had to confront them. I quickly introduced them to James before running out of the shop with him! I was so embarrassed!

So after our first date James and I saw each other most weekends. I felt like I had known him forever. He would either get the train down to see me or I would go and see him. It wasn't ideal but for the time being it was ok. After our second date I walked James back to the station and we were both in tears. We had only been together a week but we knew this was it. I didnt want him to leave and he didnt want to. The only thought keeping me going was only 6 days til I saw him again.

When I got home I noticed James had popped a little note under my pillow just saying how much he missed me when he wasnt there. It was so early into our relationship but it was amazing how we both felt exactly the same. I think from the first date I knew I wanted to marry him. From that first note it became a bit of a tradition that we would plant notes for each other in our bags or somewhere we would find them when the other had left. I wish I had kept these and I think I put them somwehere 'very safe' but dont know where they are now!

It took three weeks for James to say 'I love you' for the first time. Again, it was incredibly quick but I felt the same.

Then I moved back to Birmingham for my final year of uni (I had been on a placement year) and we saw each other more often. I would often stay round his house, much to his mums disapproval.

Us in the early days (I have lost quite a lot of weight since then!)





Things started off very seriously and I genuinely thought we would be engaged and married very quickly. I had never felt anything close to this with anyone before.

Two months into our relationship and James and I flew out to Germany to meet his brother. I was very nervous as I knew how much James idolised his brother and I was desperate for him to like me. I really shouldnt have worried- his brother was lovely!

There was one little issue though. To say things were strained between me and James' mum is a little of an understatement. I remember one time I bought her a bunch of flowers and she looked at them and then chucked them in the bin! Right in front of me! I was devastated. I really really wanted her to like me but I think she saw me as taking her youngest child away from her. I dont think it helped that I stayed quite a lot. Looking back I would probably not have done that but James and I couldnt bear to be apart from each other.

Everything changes....

After uni finished I decided to move closer to James. He wasn't ready to move in together yet so I rented a one bedroom house (with my cat Joey) in the closest town to him.

Things were moving along, James got promoted at work and I started my career in HR. I landed myself a job at quite a prestigious financial services company and moved to a bigger house in a nicer part of town. I also decided to do a college course which was the first step of the HR qualification. At this point James and I had started talking about moving in together and we made plans for him to move into the house with me. We started slowly, moving a few clothes over, him staying over and extra night a week but we both thought it wouldnt be long til he moved in for good.

My first thoughts in those first few months of our relationship turned out to be just a dream though. James and I were not engaged yet and were actually pretty happy to be where we were.

Even James' mum had started to warm to me. I popped round there one weekend and she even made me some toast coz I hadn't had lunch. I know it was only toast but it meant so much to me.

In March 2009, one night after college I came home and phoned James as usual. No answer. I tried again and still didn't get an answer. I made myself a bowl of cornflakes and fed the cats (we had an extra one by then, Pebbles). Then James phoned. He sounded really strange. I asked him what was wrong and he said his mum had been taken into hospital. I asked if she was ok and he said no. I don't really remember driving to the hospital but I think my mum had tried to call me and she phoned the hospital to try and find out what had happened.

I got to the hospital in record time. I was taken through to the relatives room and James was waiting outside. I asked how his mum was and he said she had died. She had a heart attack and the paramedics couldn't revive her. The worst bit was James had been giving his mum CPR until the ambulance came. It must have been awful for him.

I don't really remember much about what happened around this time. I moved in with James and his family to take care of them. It was the most awful time for everyone. I think the one saving grace through all this is I do have is that his mum accepted me before she passed away. I will never forget those two pieces of toast she made me...

I bought Pebbles to their house for a distraction for everyone and she quickly became spoilt rotten there. I decided the best thing to do for everyone would have her stay there. She was so content and James' sister loved her so I thought it would be cruel to take her back again.

Then the day of the funeral I got a phone call from my letting agent saying my landlord was selling the house and I had a month to find somewhere to live. I had a massive go at the woman on the phone, I know looking back it wasn't her fault but we had just buried James' mum and I was full of emotion.

So the search began to look for a new home. I found a flat round the corner from James' family which was really cheap and really big.

A couple of weeks later we were all trying to get back to 'normal' and I was back at work. My manager called me and asked me to come to a meeting at 2pm. I thought this was a bit odd as she normally sat in the office next to me but didnt think much more about it. I went along to the meeting and thats when she told me I was being made redundant. I was devastated. I was allowed to make a phone call but had to be with someone else in the department (sounds like I was in prison!!) and called James to let him know, he was shocked. I just didn't see it coming and had been working my guts out at work. I loved my job and felt like I had failed. I had to go and collect my stuff from my desk and leave straight away, I would be paid my notice. It was awful, the surrounding offices around where my desk was had glass walls and everyone else had been called into one of these offices. As I walked to my desk i could feel them all staring at me. I was in so much of a daze I completely forgot to take the pair of 'cimfy walking to town shoes' with me and they are probably still under my old desk now lol.

So in the space on 3 weeks everything changed but it made James and I stronger as a couple. I think we soon realised if we could survive all that then we could survive anything together.

It took me two weeks to find a new job, it wasnt a permanent position but it would keep me tied over until I found something more long term. I know two weeks isnt long but it drove me up the wall! I started baking and making cakes for anyone who would have them! I also moved in to the flat in the same village as James. All talk of moving in together had stopped and I both think we realised that at this point his family needed him at home more than he needed to move out.


The proposal

This has got to be the most unromantic story ever! We were in Egypt in March 2010 with my parents and sister and her fiance and James and I were chatting by the pool. I think he basically just said -'so do you want to go looking for an engagement ring when we get home?'. That was it!!

We went looking and I found a style I loved, a diamond in the middle of the ring with little diamonds by the side in white gold. we both wanted him to pick the actual ring but now he knew what I liked and my size. All I had to do was wait



A month later he came over to mine one weekend and was a little edgy. He had bought some clothes over but was carrying them in a bundle. He wouldnt let me near them. I think he went to go out on his bike and I decided to put the clothes away that he had bought over, he had left them on the kitchen table. I scooped them up and a little green box fell out. I knew it was the ring

It took all the will in the world to not look in that box but somehow I managed it. I pquickly put the clothes back on the table and hid the ring in them, smiling to myself, wondering how he would propose.

Another month later, on 31st May 2010 we were watching TV and I joked with him saying -'so am I ever going to get this ring?' His reply? -Do you want it now then?'. And that was it!!!! He told me a few months later he was planning on taking me on a walk through some fields and proposing there but it had been raining so he couldn't do it.

My ring



I called my mum (who was in Las Vegas I think) and her reaction? 'About time!' Lol.

We had an engagement party in the September, my parents through it for us. It was gorgeous. We took over a local Italian restuarant, the food was great and we had a fantastic day. I felt like I was on cloud nine. I remember thinking that evening 'if I feel like this now, how am I going to feel on our wedding day!'

And the planning commences!

We originally wanted to get married abroad, in Italy. We wanted our closest family and friends there and then we would have a party when we got back. I contacted a number of wedding planners and we decided on Sardinia.

This is what we dreamed of:



We even flew out there and looked at the venues and options with the wedding planner. Although it was exciting neither of us could actually picture getting married there. So we had a re think and decided to get married local to my parents in Essex.

We only looked at two venues. Pledgion (I think!) Barn and Woolston Manor.

The first time we saw Woolston we fell in love....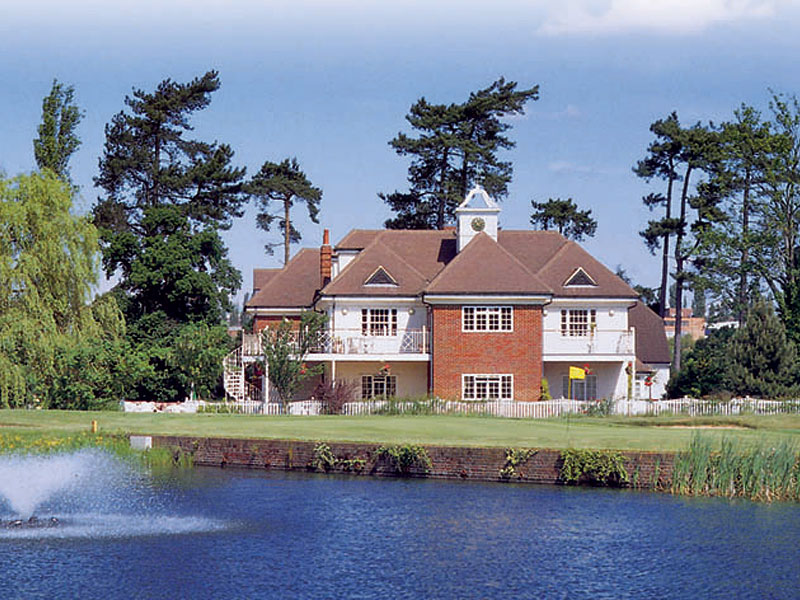 And so we booked it!



My dress
Originally I wanted something Grecian and floaty as we were getting married in Sardinia. I loved Maggie Sottero's destinations collection and some other designers too. I booked two appointments, both in the middle of where my parents live and where I live.

The first shop was amazing and the lady was lovely! I tried on the first dress and it was perfect. My mum, dad and sister were in tears. We all thought it must be because I was in a wedding dress for the first time but after trying on others I knew the first was the one.

Debbie by Maggie Sottero:



I did try some Grecian style dresses on but they didnt come close to this one.

We then decided to go to the second shop I had booked the appointment for, just to try loads of different styles and have a bit of fun really. Big mistake going there!!! The woman was appalling, she kept showing me dresses and then saying -actually this wont fit you'. Then she whipped off my bra, without even telling me and grabbed my back and shouted -'back fat' at me!!!

Bridesmaids

I knew three bridesmaids I wanted straight away, my sister, my best friend and James' sister. I then started to get closer to one of my other friends (who I had been really close to at school but we have drifted apart a bit) and asked her to be a bridesmaid too. I clearly didn't think through things properly as I had visions of them all in the same dress but all of my girls are completely different shapes and sizes ranging from 5 foot 2 and a size 8 to 5 foot 8 and a size 16! All the girls were fab though and even all liked the same dress and shoes



Rachel by Ebony Rose:
Their shoes:



Hair and make up

My mum had already asked her local salon about wedding hair and we booked the bridesmaids in for a trial, they were fab! Meanwhile I had a hair trial with a lady that was recommended to me and whilst I liked it I didn't love it and mum booked me in to her salon for a trial.

Bridesmaids hair:



My hair (originally):



Make up was fairly easy to sort, we used the lady recommended to me to do my hair and someone else my sister found.