Forum home
›
Planning
People trying to invite themselves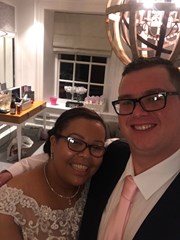 MrsHowgate
Posts: 1,357

I need to rant.
So invites have gone out and we're getting our RSVPs. I've just had someone message me asking if they can be upgraded to the whole day along with their husband and 2 kids!
i am literally shocked at the nerve of people asking to be upgraded. They're evening guests for a reason! Sorry needed to rant!
How do I handle the situation?