Forum home
›
Planning
Serving bread rolls during the meal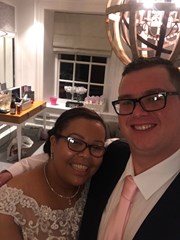 MrsHowgate
Posts: 1,426

This may sound like a silly question but is serving bread compulsory during the wedding breakfast?
I'm asking because our table look has been designed not to include bread baskets/bread plates but our coordinator said we would need baskets for the bread if we don't have the plates which means smaller table centres and risk man overcrowded table. 
I'm going to sound bridezilla now but I really don't want to have bread on the table spoiling the look. Would it be wrong of me to ask our coordinator to get the staff to walk around offering it rather than it being on the table?