Forum home
›
Receptions
Essex brides?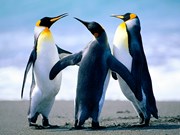 mickeyandminnie
Posts: 21
Hi all
Its my first post so please be gentle

I'm very much newly engaged and finding everything a bit daunting. I've been reliantly informed that the best place to start is booking that venue.
I wondered if you could share your wedding reception venues for Essex to give me a bit of inspiration?
Thanks very much
Overwhelmed bride to be!