Forum home
›
Archived
›
Second Time Around
Just read that trains are not appropriate for second timers - have I made a big error?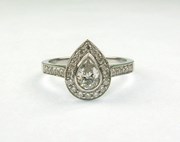 thirdthing
Posts: 582
Hello everyone, I hvae just ordered my dress and have now read on a couple of etiquette sites that although a long white/ivory dress is acceptable at second weddings a dress with a train really is not. Should I be worried? My mum made me cut off the train of my first dress saying it was 'showy' - that was 27 years ago.

What is your honest opinion please?