Forum home
›
Swap and Sale
Digital Cameras wanted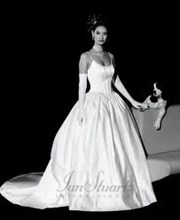 Sazzlepants1
Posts: 413
Hi ladies,
I am looking for some digital cameras to use for our wedding next august. I am looking for about 6-8. We want that many becuase we know that there are a few kids that may hog them for a bit and get a bit camera happy taking photos of everything!
We are planning on using these instead of disposable cameras as we think that the disposable ones are expensive and you dont get many photos and guests cant see what the pictures they took are like!
So if any of you ladies have a digital camera that you no longer want, or if you got a new one for christmas and wanting to sell your old one. please let me know on here

After the wedding, we will either give them out as gifts, maybe to the kids as a thank you for being good, or will be selling them on if other ladies are thinking of doing something similar!
THis is what I have to go on them so people know they can use them:
 Not sure how clear you will be able to see it but it says
"Please use this to take photos of our day, when your finished leave it on a table for someone else to play"
Thanks ladies

XXX