Forum home
›
Swap and Sale
Rustic/shabby chic/vintage wedding items for sale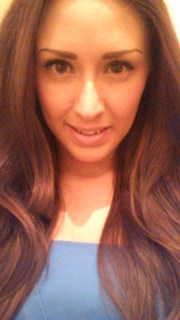 carleytoms
Posts: 18
Hello, I'm getting married in Ausust but am trying to be organised and get some of the stuff we're using sold now! As the description says, this stuff won't be availible untill around 10th August (after our honeymoon).
I'm not sure how to add photos so if you think you might be interested in anything, drop me and email and I can send you photos as my description alone wouldn't do any of the stuff justice! 
All items would be better if can be collected from south Devon, however I can get prices for postage/courier if needed.
Also, some of these items are approximate guesses as it's all currently in my nans loft (200 miles away!) so I can't double check and it was quite a while that I bought a lot fo this stuff!
So here goes!....
Antique bottles (mixture of shapes and sizes, from ink bottles to medicine bottles – Approx 60 bottles for sale
Hessian table runners x 6
3 small fish bowls (being used to put bouquets in  whilst eating)
Paper lanterns x 24 – in large and small, mixture of white and pale blue
Mini "just married" East of India sign x 2
Fake white rose garland (we are using this on the car hopefully)
Paper lace bunting x 10 8m lengths
1 x freshwater pearl bracelet in cute brown box with "Special Bridesmaid" tag
Dessy bridesmaid dresses Style 2780 in Cloudy colour. Size 10 and size 12 (ish! Actual sizes can be confirmed after the wedding)
Ivory rose hair pins x 10 (the roses are teeny, very sweet and pretty)
Ivory flower girl dress from Monsoon, aged 7-8
Lots more to come