Forum home
›
Swap and Sale
Debut at Debenhams Bridesmaid Dresses & Boleros x 3
angelfeesh
Posts: 526
I have 3 of these gorgeous bridesmaid dresses, from my aunties wedding. They are from Debut at Debenhams and are a rich deep purple taffeta (see the pictures of us wearing them for more accurate colour). Long dresses with a strapless sweetheart neckline, ruched and gathered at the waist with 4 roses on the left hip. They each have a matching bolero. There are 2 x size 10 dresses with size 12 boleros and 1 x size 14 dress (slightly shortened) with a size 14 bolero.
Gorgeous dresses and really comfortable to wear!
I'd like £50 per dress/bolero set (each dress alone cost £130 new) or all 3 for £120 plus £8 p&p or collection from Penrith. Or - make me an offer! 

Dress & Bolero
Dress
Bolero
Close up of flower detail (sorry it's so dark!)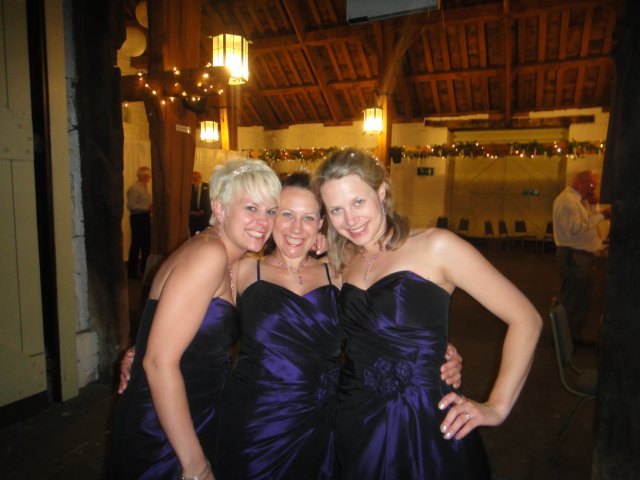 Taken inside with flash
In natural outdoor light (excuse my sister - I think there was a wasp!!)