Forum home
›
Swap and Sale
Selling bits from my Cotswold wedding!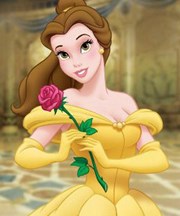 Sammykate
Posts: 4,014

Hi all! My wedding is over (boooo) so now it's time to sell bits I will no longer have use for.
All items can be collected for free from Swindon, or I will post if possible- postage rates upon enquiry but for most small items will be around £3.50. Also open to offers on any of the prices.
69 Birdcage favours boxes, un-used. Bought these for favours then changed my mind as my colour scheme changed! They need assembly and come with the ribbons and tags. £10 for the lot
42 craft style mini pillow boxes, suitable for favours. £2
2 lengths of hessian and lace bunting. Not sure of exact length but I think each about 2m of actual bunting, 3m with the tie ends. £2 each
You can see the bunting round the breeze house here:
1x card thank you bunting, not used as locked it in my suite by accident £2.50
1x bridal garter new in box. Bought for me but I already had one! £3
1 bundle of cardboard photo booth props, includes around 3 different sets plus handmade fans. The 'Drunk' sign was especially popular! Some have minor creases but all still useable £10
(please note the blue fan in that pic went walkabout)
Hummingbird place cards which slot onto wine glasses. 50 Blue only left, £2
1 new in bag confetti garland. £3