Forum home
›
Swap and Sale
Wedding Items for Sale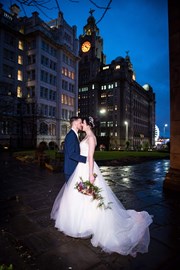 MrsJ2017
Posts: 3,017
Thought I'd make a start on trying to shift some of the wedding related stuff, Ill add more as and when I can be bothered basically!
Charlotte Mills Shoe Clips
Cost £30 new. Asking £12 inc postage.
Blossom and Bluebird Draped Veil/Cloak
I wore this as a cloak by attaching clear popper to both the veil and the dress straps, but it is actually a draped veil. The maker sent me silver hair combs which aren't currently attached, but could be easily sewn on. It also has a few little beads where it attaches, other than that it's plain.
Ivory colour, royal length, extra wide, 21inch drape, fine English tulle. Cost £100 new, £50.
VEIL SOLD