Forum home
›
Swap and Sale
French and gold wedding items for sale - collection only, SW19 London
VickySC
Posts: 56
Hi there,
This is my second thread as it's for collection only, due to weight of items. Other thread is for portable items :-)
All from our wedding this August.
£6
'Wimbledon Village' crate. Put it on the step so that you can see the depth. We got about 40 confetti cones in here.
£6
'Moet' crate, same size as one above.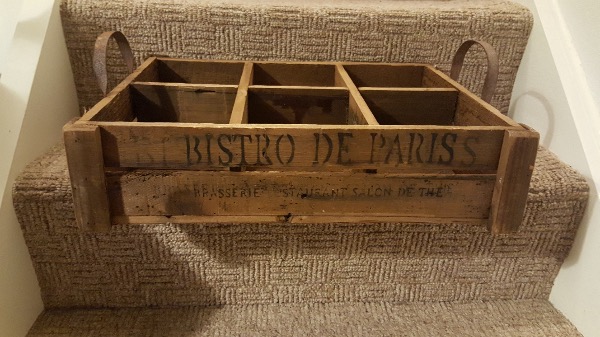 £10
Crate with iron handles 
£2 each
Candle plates for big church candles. Too heavy to post I'm afraid. We have 5 in total.
£4 each lantern
We have 15 of these gold lanterns that we used basically everywhere in our wedding, down the aisle then on the table and also as decorations. Saved us a fortune in flowers! Would like to sell them as a job lot so open to an offer if you take all 15. 
£12 
Double sided chalk sandwich board. We have written on both sides so needs a good clean but a really helpful prop for our wedding.
£40 for the lot
We used these padlocks for our guests to sign and lock onto a gate, to recreate a moment from when we got engaged. 
Let me know if you have any questions! 
Vicky :-)