Forum home
›
The wedding budget
What's your biggest wedding expense and why?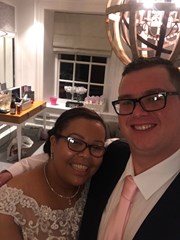 MrsHowgate
Posts: 1,369

I'm curious to know what's everyone's biggest expense and why?
Mine was the venue and flowers. Flowers because I never had any first time round (this is my second marriage) and really wanted to make a big impact and go all out, and the other was the venue. Why? Because it's the venue of my dreams and I had to have it.