Forum home
›
Unconventional / Alternative weddings
Norse/Nordic/Viking inspired vows?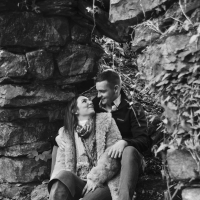 Hannaaakate
Posts: 10

Having cancelled our destination wedding in Greece due to the covid outbreak we are opting for our original plan of a woodland rustic theme, candles, bench style seating, fur rugs, white flowers lots of greenery, followed by the dinner on the grounds in an open wooden lodge (white fabric sides should the weather be bad) same wooden bench seating, even more candles, logs, flowers and more fur over the benches.  All very Nordic themed.  We will be having our wedding in the registry office in the original date (us and witnesses only) followed by a belated ceremony once the covid outbreak has settled down to ensure everyone's safety.  
We are going to be having a handfasting ceremony as we both love the symbolism.  Neither of us are religious, we are however drawn to the beliefs of the Vikings, what each of the gods symbolise.  We don't know what sort of vows we could have for such thing.  Any ideas?