Forum home
›
Wedding fashion
I personally wouldn't but you never know...
JoeyClare
Posts: 2,737
Well I had a huge clean out of my flat today and found a magazine under my bed that I bought when me and H2B first got engaged (in October 2009- My tidying skills leave a lot to be desired apparently!!) I had a flick through and saw a picture of a bridal runway show that made me giggle back then and still does.
I do apologise in advance if any brides have this stashed away in their wardrobe for their big day.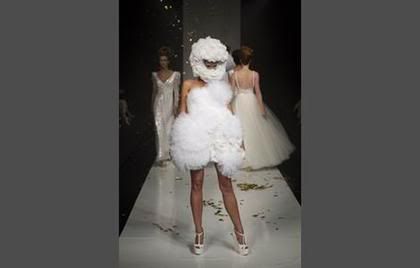 That beautiful moment when you're walking down the aisle and H2B turns to see his radiant bride advancing in .... a floral motorcycle helmet??